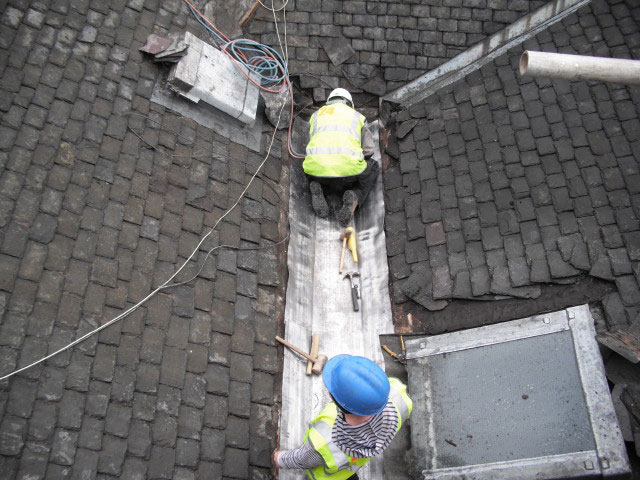 The Details
Buckley Roofing specialises in all aspects of lead, copper and zinc roofing projects. Because of its material properties, long lifespan and the fact that lead, zinc and copper sheet roofing adds character to a building, this method of roofing is increasingly being used by architects and specifiers on both residential and commercial building projects.
Buckley Roofing Services have completed a wide range of projects from simple repairs of roof joints and welds all the way up to lead and zinc roofing projects on large commercial buildings.
We offer advice on all aspects of sheet roof work and are happy to work from plans by your architect or specifier or advise on on-site solutions for restoration, replacement and repair projects.
Lets Take a Closer Look